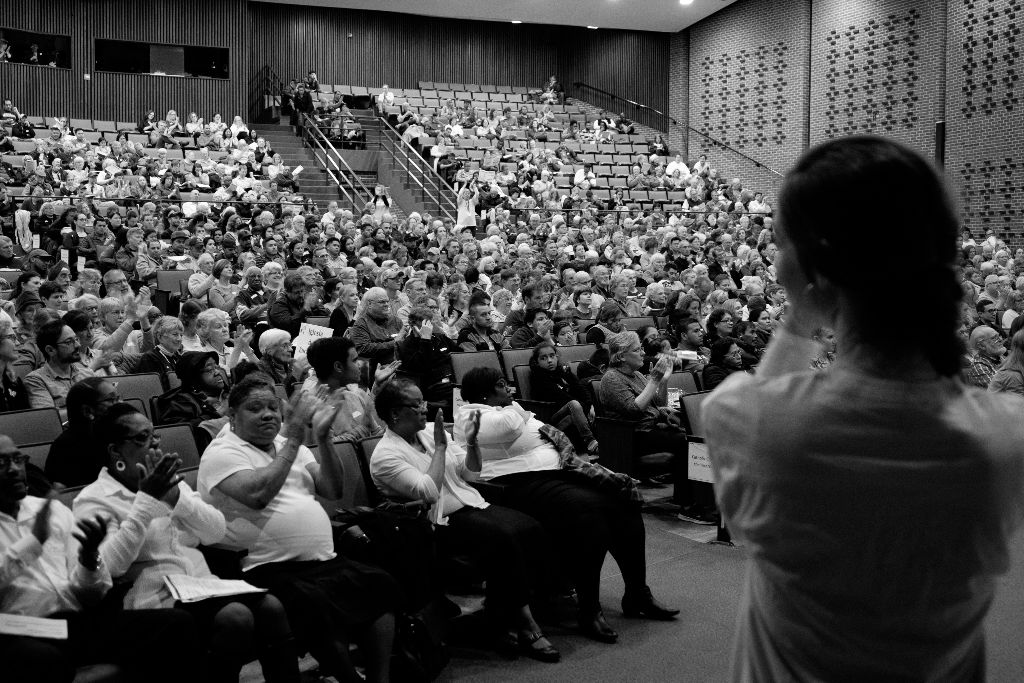 IMPACT's mission is to empower the faith community of greater Charlottesville to create significant social change through unified direct action.
Charlottesville has over 700 direct service organizations that give direct aid to victims of systemic injustices; in 2006, local clergy decided to dig up the roots of these problems. They began to build IMPACT, an organization with the power to take direct action that addresses the systemic causes of injustice, inequality and poverty.
IMPACT is not a direct service organization. We do not provide individuals with direct charitable services such as food or shelter. Rather, IMPACT is a direct action organization. We focus on addressing the root causes and the systemic reasons that people to need charity. We empower local leaders to identify community problems, develop solutions, and negotiate publicly with the decision-makers who can implement these solutions.
Since its founding IMPACT has grown to a membership of 27 congregations that represent over 15,000 people in Central Virginia. Comprised of Roman Catholic, Jewish, Protestant, Unitarian Universalist, and Muslim traditions, IMPACT is spiritually, racially and economically diverse. Our work builds strong relationships across racial, ethnic, and socio-economic lines.
Although our membership is drawn from faith-based institutions, our mission is not to push religious doctrine; IMPACT is a vehicle for people of faith to act on their call to do justice. Faith is our motivation, not our mission. Our faith calls us to discover and address problems in our community.
In its short existence IMPACT has won victories on an array of community issues including transportation, housing, dental and mental health care, education, and interpretive services. These are all large-scale changes to the community that actually change the lives of individuals on a micro-level.